100 years ago, on 15 August 1914, the first ship inaugurated the turbulent years had lived and adage of the dishonest have generated Panama Canal by the first road. So the 21,000 km voyage of sea what bypass South America (not by the way, it was dangerous), which connecting the Atlantic with the Pacific Ocean which leading for east of world, was shortened to only 77 km away.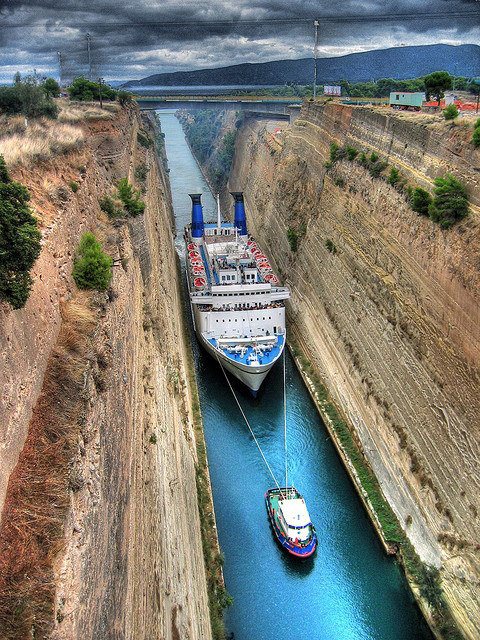 Hungarian
1914. augusztus 15-én, éppen 100 esztendővel ezelőtt az első hajó felavatta a
viharos éveket
és a becstelenségről szóló szállóigét is generált
Panama-csatornát
első útjával. Ezzel a Dél-Amerikát megkerülő, nem mellesleg veszélyes 21.000 km-es hajóút csupán 77 km-re rövidült, összekötve az Atlanti-óceánt a világ keletéhez vezető Csendes-óceánnal.